Many options in Solid Bronze with leaves in brass, bronze, or copper.
To honor those that have donated their time or money.

Donor trees can be made from brass, bronze, or aluminum. We have 11 different finishes to choose from, including polished, painted, and oxidized coatings. And you do not have to worry about toxic chemicals in the metal because we only use earth-friendly, lead- and mercury-free alloys.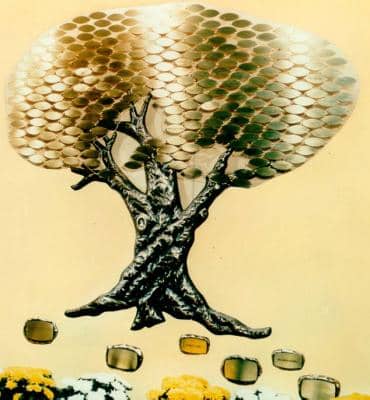 The most honorable way to recognize donor's giving. Donor Walls encourage donations by acknowledging donors with a incredible display that will forever honor your donor.
We use the best precision tools to make clean, professional etchings. Each tree of life donor wall is made specifically to meet your standards and meet your vision.
Bronze Donor Plaques
We can make just about anything! Only your imagination is the limit.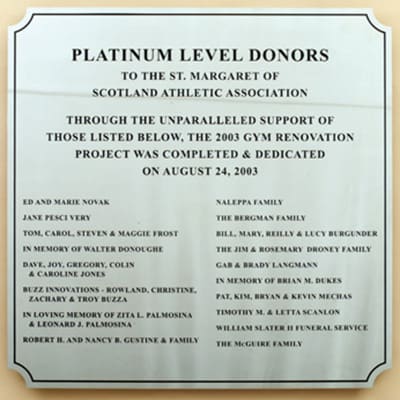 Donor Plaque
Want something different? Request a custom made donor wall display.
Etched Recognition Plaque
Etched Recognition Plaque with photo reliefs.
We are here to help. Contact us via phone, email, or fill out our quote form. Whichever is easiest for you.
Get_Low_Quote@allstarbronze.com