Final artwork of your plaque. Once approved we produce your plaque in 10 days.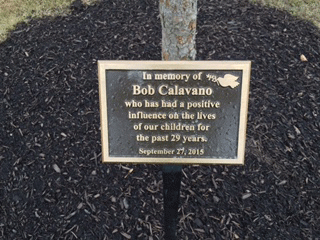 Finished tree signs plaques. 7″w x 5″h. Single line bevel border.
Joe, here is a photo of the tree we planted on Sunday with the plaque in front of it. The plaque is beautiful! I'm glad that I did business with you.
Regina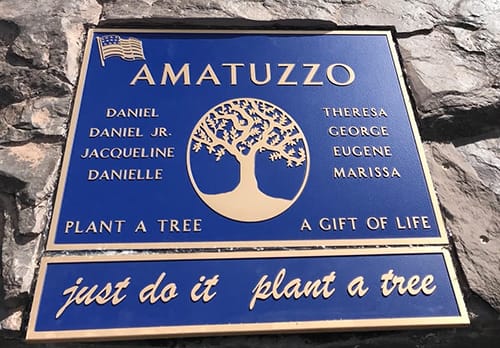 Our memorial tree plaques first of all are priced by size, all the text that fits is included in the low price. Tree dedication plaques are made your way typically produced 10-12 days. Get a low quote. Lifetime guarantee with the best customer service. Outdoor memorial plaques for trees are easy to order just call or email for a quote. All plaques certainly will stand the test of time. Memorize a person with the highest quality bronze plaque. First choose from a wide selection of finishes, secondly background colors, thirdly border, fourthly edge styles and fifthly textures. Superb prices on memorial plaques. All Star Bronze has the tree of life memorial plaque available in bronze, aluminum or brass. Custom plaques are made your way. You tell us what you want and we make fast. If your not sure just call or email and we'll guide you through the process. Superb quality memorial plaques for trees. Get great deals on outdoor tree memorial plaques and tree of life memorial plaques. Excellent choice for a outdoor dedication plaques.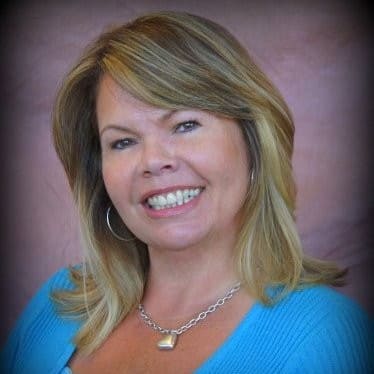 With over 10 years in the custom plaque business, Roxanne has helped thousands of customers create their vision on a forever bronze or aluminum plaque!  

- Roxanne Gillard, VP of Sales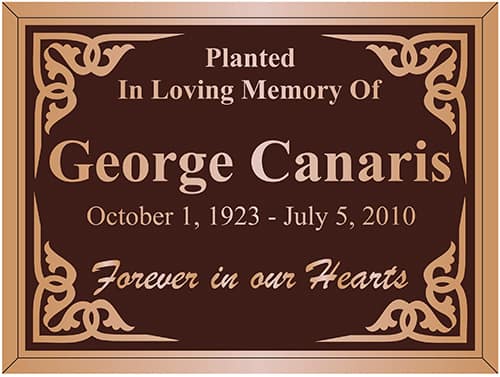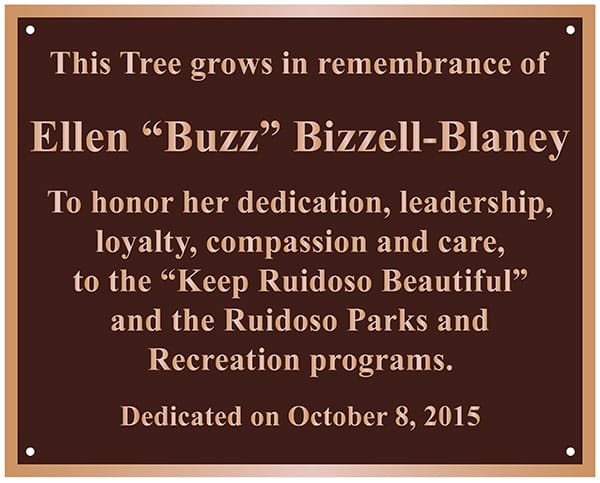 Memorial Plaques
(Left) Memorial plaque. 
(Center) Tree plaque. 8″w x 6″h.
(Right) Tree dedication plaque. 10″w x 8″h.
Bronze plaque cost? Plaques are priced by size all that text that fits is included in the plaque price. Call or email for a low quote. In addition get great deals. Firstly tree dedication plaques. Secondly outdoor memorial plaques. Thirdly bronze plaques. Fourthly memorial plaques. 
Visit our sister site. allstarbadges.com.
ALL STAR BRONZE CUSTOM SIGNS GUARANTEED FOR LIFE
Custom Size & Shape
Standard Border & Brushed Finish
One Standard Background Color
One Artwork Proof
Standard Hardware and Rosettes
Appropriate Packaging
8 to 10-day Production Time
(after art approval)
SPECIALTY FEATURES
(Additional Charges)
Custom Border
Each Additional Color
Each Custom Color
Brass
Polished Face
Polished Bevel Edge
Oxidized Finish
Patina Finish
Double-sided Plaques
ADDITIONAL OPTIONS
(Additional Charges)
Full-size Plot Drawing
Patterns for Mounting
Borders & Finishes
Post & Stake Mounts
Image Options & Inserts