Custom Aluminum Signs
Flash bronze is guaranteed for interior applications this bronze treatment dyes the surface of the aluminum underneath a protective clear coat. We will produce your sign in 10 to 12 business days. (after art approval) Furthermore, your plaque will have superb quality and competitively priced.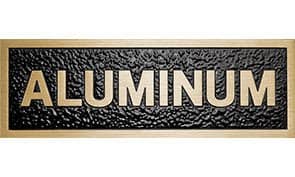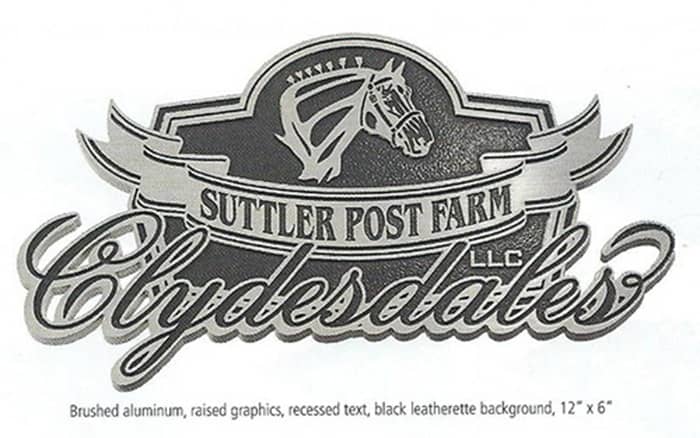 Business Signs
Above all aluminum is perfect for your business signs. It's very cost-efficient using colored aluminum signs. You can select any color from our selection. Or we can match any PMS color. It's ideal for either government buildings also ideal for professional offices. In addition, these plaques are available in different finishes. Either polished, painted, or oxidized.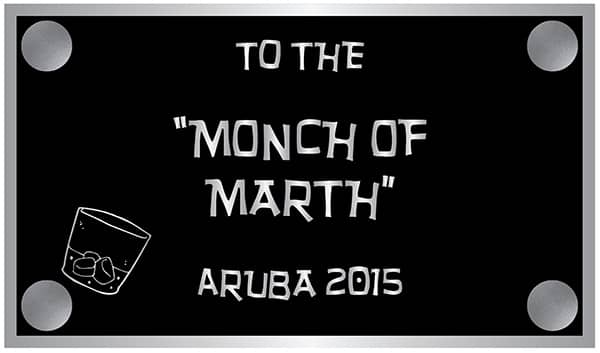 Aluminum sign. 12″w x 7″h. Single line border. R-4 rosettes.
Custom Aluminum Plaques
11 finish options and you can integrated custom logos, emblems or portraits. Cast or precision tooled plaques are available in various depths. 
Aluminum serves as the base for any engraved nameplate its neutral chrome allowing it to be colored and customized any way you desire. 
Lowest prices and superb quality USA made aluminum plaques. Aluminum signs are an ideal choice for any business. If your small or big business is looking to expand its brand for a small cost aluminum is the answer. Aluminum is lightweight but can still withstand the elements. That is to say aluminum retains its look even in harsh weather conditions this makes aluminum a great choice for businesses that don't want to drop a lot of money on a business sign. But still want to have a sleek logo, professional plaque, that's built to last. You can add color to a plaque. Colored aluminum plaques are a great choice. Earth-friendly lead and mercury-free alloys.  Finally, our custom plaques and signs are guaranteed for life. All our cast aluminum plaques are durable with a lifetime guaranteed. We are the best see for yourself get a low quote today and we will create your plaque in 8 to 10 days.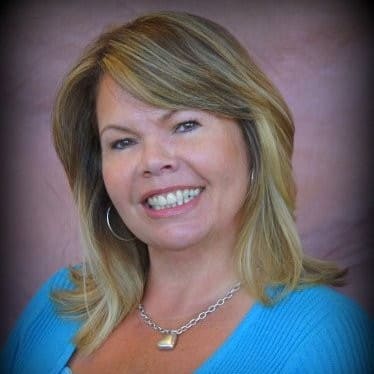 With over 10 years in the custom plaque business, Roxanne has helped thousands of customers create their vision on a forever bronze or aluminum plaque!  

- Roxanne Gillard, VP of Sales
Memorial Plaques
Precision etching is made easy when you order from us. For example, aluminum has such a flexible surface almost any name, picture,  or logo can be engraved on your colored aluminum plaques. Most importantly our friendly customer service staff certainly can help evaluate your needs. We have different finishes to choose from. Like painted, polished and oxidized coatings. As a result, we build our plaques to last.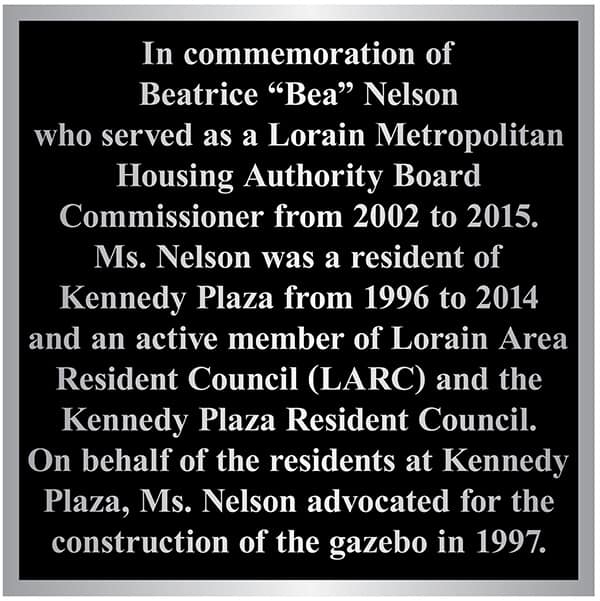 Aluminum sign. 16″ x 16″. Single line border.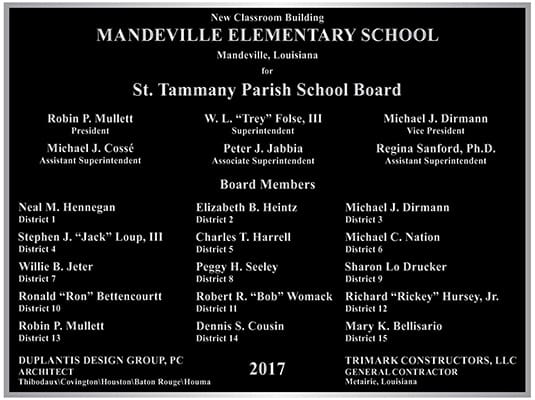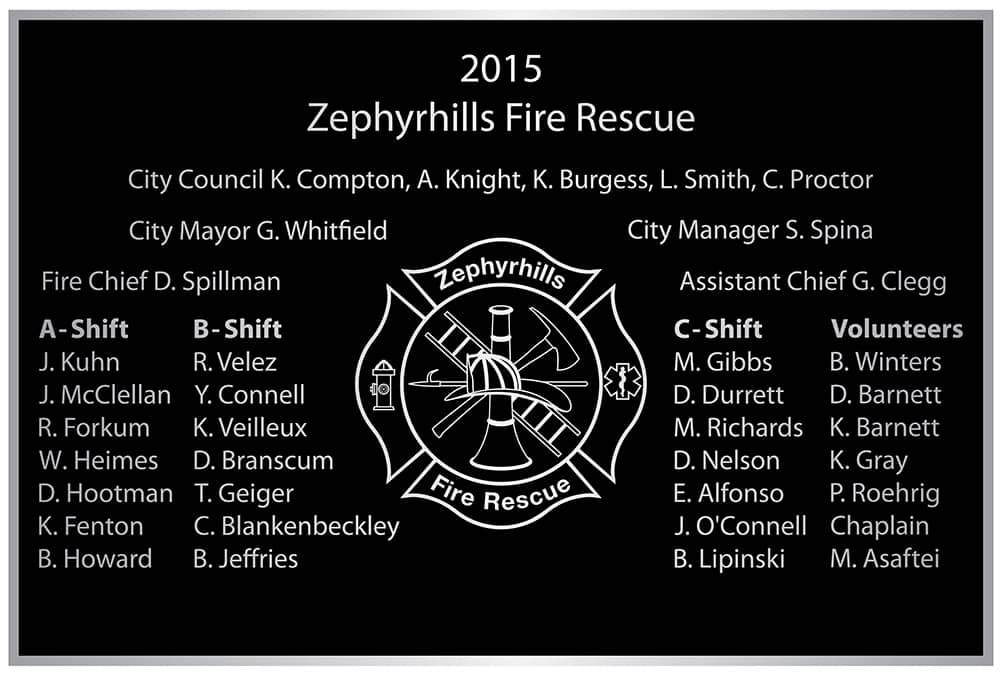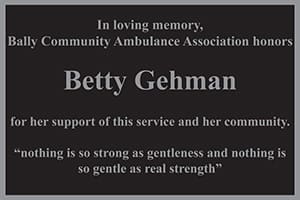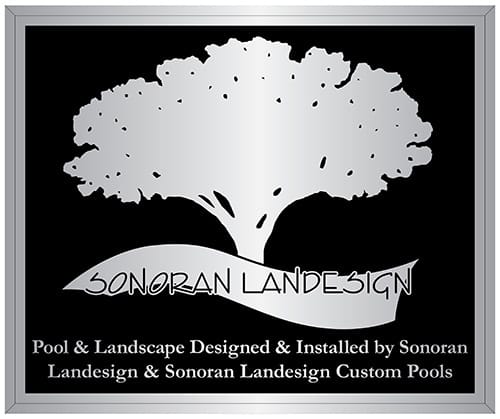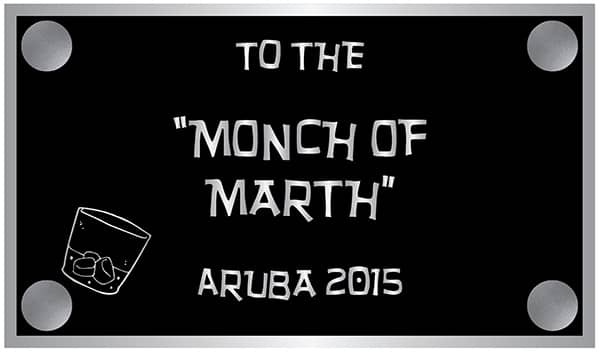 ALL STAR BRONZE CUSTOM SIGNS GUARANTEED FOR LIFE
Custom Size & Shape
Standard Border & Brushed Finish
One Standard Background Color
One Artwork Proof
Standard Hardware and Rosettes
Appropriate Packaging
8 to 10-day Production Time
(after art approval)
SPECIALTY FEATURES
(Additional Charges)
Custom Border
Each Additional Color
Each Custom Color
Brass
Polished Face
Polished Bevel Edge
Oxidized Finish
Patina Finish
Double-sided Plaques
ADDITIONAL OPTIONS
(Additional Charges)
Full-size Plot Drawing
Patterns for Mounting
Borders & Finishes
Post & Stake Mounts
Image Options & Inserts